We encourage families traumatized by the effects of war.
Our mission to help the physical, emotional, and spiritual needs of America's troops and their families began in 2000. Following the tragic events of September 11, 2001 our nation was hurting in a deep and profound way. Financially our economy was declining. Physically our soil was attacked. Emotionally our families were torn apart. Spiritually our nation was bitter, angry, and depressed. Even today this is the same need that we actively engage in meeting.
We remind all Americans that freedom is not free
We remember the victims of September 11th
We reinforce the need to support our troops as they defend our freedoms
We restore by meeting physical, emotional, and spiritual needs
Nothing is more American than a Marine and his 1992 Chevy Corvette. The Military Vette is a mobile memorial and testimony of the lives sacrificed for our freedom. It tells the story of one nation, one car, and on cross. It offers a message of hope, power, and victory to all those that witness it. David Sommerdorf and his wife Debra travel America, putting the car on display at air shows, car shows, community events, and other special conferences where local supporters of the Military Vette have an opportunity to meet with and minister to families. People from all walks of life find unity, relief, and help as hundreds and thousands come out to see this patriotic vehicle and the Military Vette team is there to help their physical, emotional, and spiritual needs.
Real support requires cooperation
Military Vette and David Sommerdorf work together with several charities and non-profits. Assisting in meeting the needs of our troops and their families, not only spiritually, but also physically and emotionally, Military Vette ministries supports the following Charitable Funds on a monthly basis:
When you become a supporter of Military Vette ministries you are helping support injured veterans world-wide, the education of children who have lost loved-ones from war, and those who sacrificed for your freedoms. Freedom is never free - it is bought with a high price.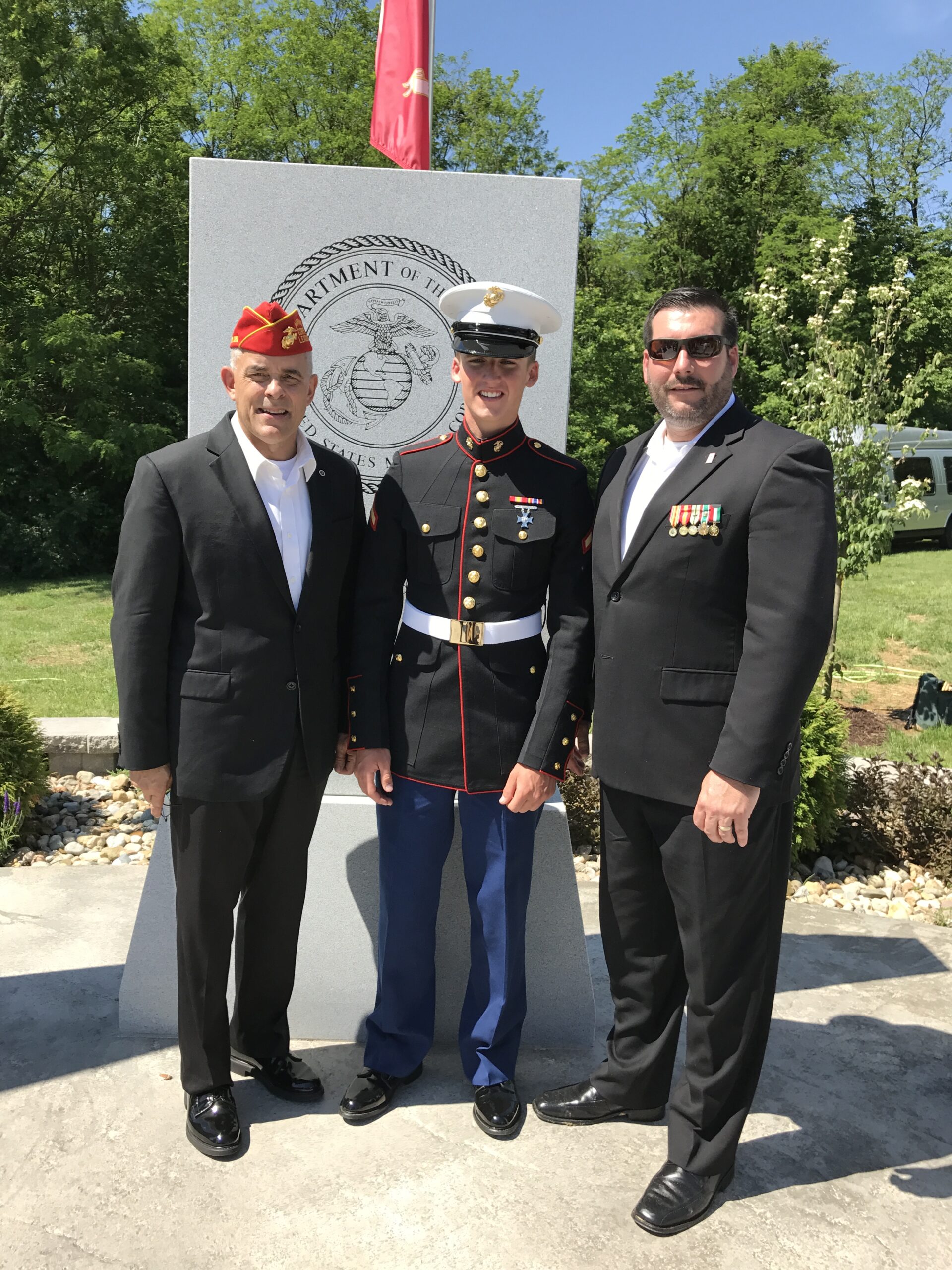 David is not only a Marine veteran, but also a minister of the gospel. In 2000, he and his wife Debra, along with their six children, began traveling America, reminding people to thank God for the freedoms they enjoy, and ministering the Word in churches and communities all across our nation. He coordinates events and conferences year-round helping those in physical, emotional, and spiritual need. 
Would you like to help meet the need?
Our ministry is supported by the generosity and assistance of people like you. Everyone can have a part in helping our troops, their families, and others who have been effected by the pains of war and the sacrifices for freedom. Some specific ways you can help support the mission of the Military Vette are:
Give of your ability to help physically disabled veterans
Give of your time to attend to the emotional difficulties military families face
Give of your desire to see souls experience a spiritual new life
Give of your monies to support the costs of the ministry
Give of your influence to coordinate events and secure locations to show the Vette
Military Vette Ministries is a registered 501(c)(3) Non-Profit operating as a subsidiary under the auspices of Trinity Baptist Church of Austin, TX. All donations and contributions are tax-deductible as charitable giving and used exclusively to support the operating costs of the Military Vette Ministry. A portion of all contributions is automatically given to families in need through monthly distributions to the Injured Marine Semper Fi Fund, the Children of Fallen Soldiers Relief Fund, and the Wounded Warriors Project.